Jacksonville Assisted Living
Welcome to Country Place Senior Living in Jacksonville
Care for Your Way of Life
Life at our assisted living community in Jacksonville, TX is inviting and carefree. From well-designed floor plans and convenient amenities to delicious dining and enriching activities, residents at Country Place Senior Living in Jacksonville enjoy a vibrant lifestyle plus access to top-quality support if they need it later.
A long-term care ombudsman helps residents of a nursing facility and residents of an assisted living facility resolve complaints. Help provided by an ombudsman is confidential and free of charge. To speak with an ombudsman, a person may call the toll-free number, 1-800-252-2412.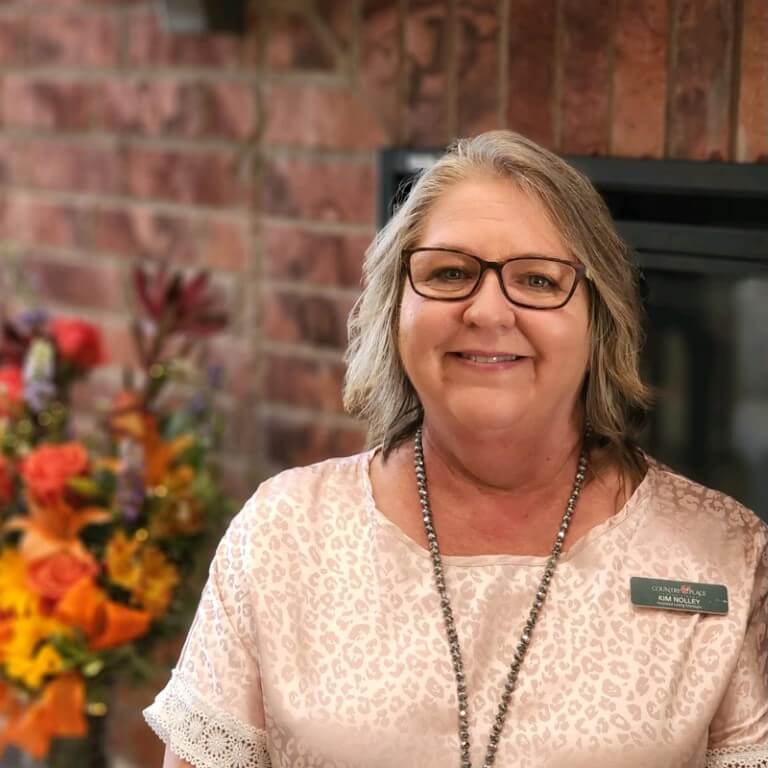 Administrator of Country Place Senior Living Jacksonville
"My Mom is a current resident of County Place. The first thing she said about the residence is "this feels like home". Her room is spacious and roomy to allow us to make a home within this home. That WAS our #1 goal for Mom. We wanted her to feel like she is still in control, managing her own home. The entire staff is caring and attentive. There is plenty to do and each resident is encouraged to engage in all activities. So many activities provided, along with volunteers that come in helping the residents continue to be a part of the community by bringing the community to them. My Mom is not a "mixer". She prefers her room, her TV, etc.... the good news is, she is still not alone. The friendly staff checks on her frequently, visits in her room and engages with her, tailoring the residence to what makes her the happiest. I recommend County Place to all my friends and family and recently was fortunate to recommend 2 friends to bring their Moms to County Place. Both of my friends mother's have since moved in and are living their best lives tailored to meet their needs as well. My family highly recommends County Place Jacksonville to your family. You will be glad and RELIEVED you chose County Place for your loved one."
Jacksonville Levels of Care
Country Place Senior Living offers three levels of care, each crafted to allow maximum freedom and independence. Our friendly, fully trained staff can provide as much or as little assistance as you or your loved one requires.
Includes the following services:
Includes all of level one plus any of the following services:
Includes all of level one and two plus any of the following services:
Featured Amenities at Country Place Senior Living of Jacksonville
Shared living area with brick fireplace
Baby grand piano in foyer
Quiet library for clubs and bible studies
Family room with flat screen TV
Comfortable dining room, 4 person tables
Fitness Room & Paved Outdoor Walking Track
Want to now more about our Jacksonville assisted living community? Contact our Director of Operations directly, or use the contact form below to send us a message or request a tour for you or your loved one.