Country Place Memory Care is specifically designed for seniors living with memory challenges.
Our unique residence is specifically designed to mirror the comforts of home. In this environment, our professional caregiver staff has the ability to tailor both their care for residents and support for their family members. As a result, families have a greater opportunity for quality interaction with their loved ones.
As you navigate the sometimes unknown path of care for your loved one with memory challenges, we are here to walk alongside you. We will be a source of knowledge, comfort, support and peace of mind when needed most. Our secure and comfortable, homelike environment provides the perfect setting for your loved one to be whom they are now while enjoying the highest possible quality of life.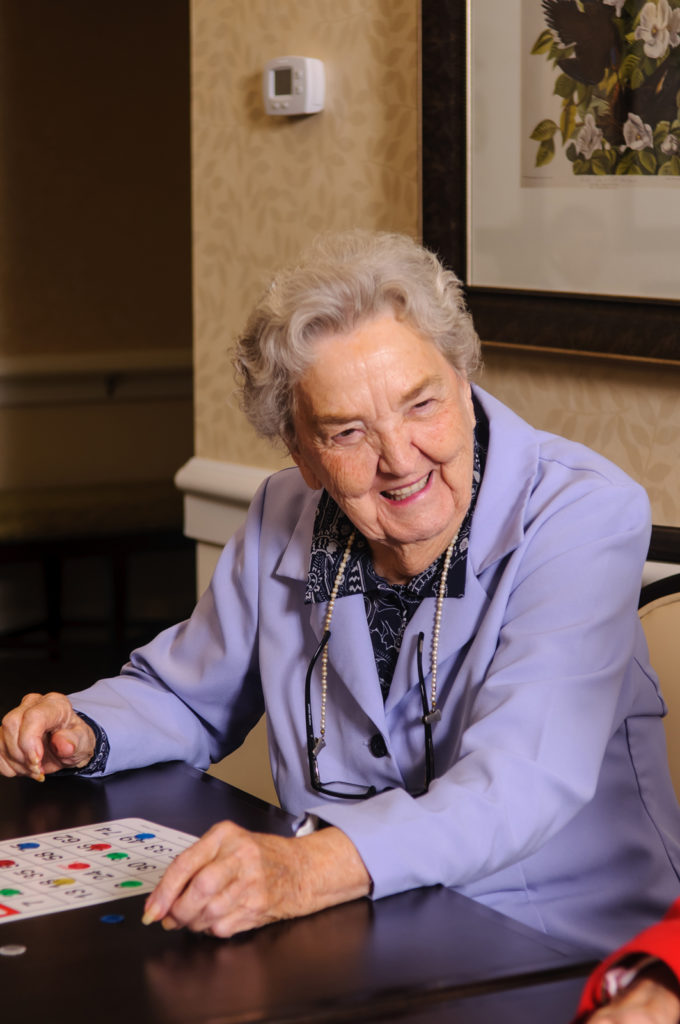 "I can not say enough good things about Country Place Memory Care. The staff is so friendly, caring and professional. They take such good care of Mom. My mom is happy and loves the staff. She says they feel like her family and are so nice to her. We were so blessed to find such a wonderful, safe, caring place for our mom."
The following services and amenities are included for all residents:
A comprehensive Personal Service Plan is also prepared with each resident's individual needs and desires in mind. These services may include (at additional cost):
Medication assistance
Personal assistance with bathing, dressing and grooming
Chronic illness management
Behavior management
Personal assistance with incontinence care
Appointment and shopping companion
Check availability at the residence nearest you!
Our staff is more than happy to answer any questions that you may have. For more information, please call 903.802.4777 or email [email protected].