Years of planning went into designing the layout for our Country Place Senior Living residences. Our suites and common spaces are comfortable, spacious, easy to navigate and most importantly, feel like home. Country Place Senior Living residences are designed to be intimate in nature. We feature 24 comfortable suites, each with a large bathroom, kitchen unit and living space.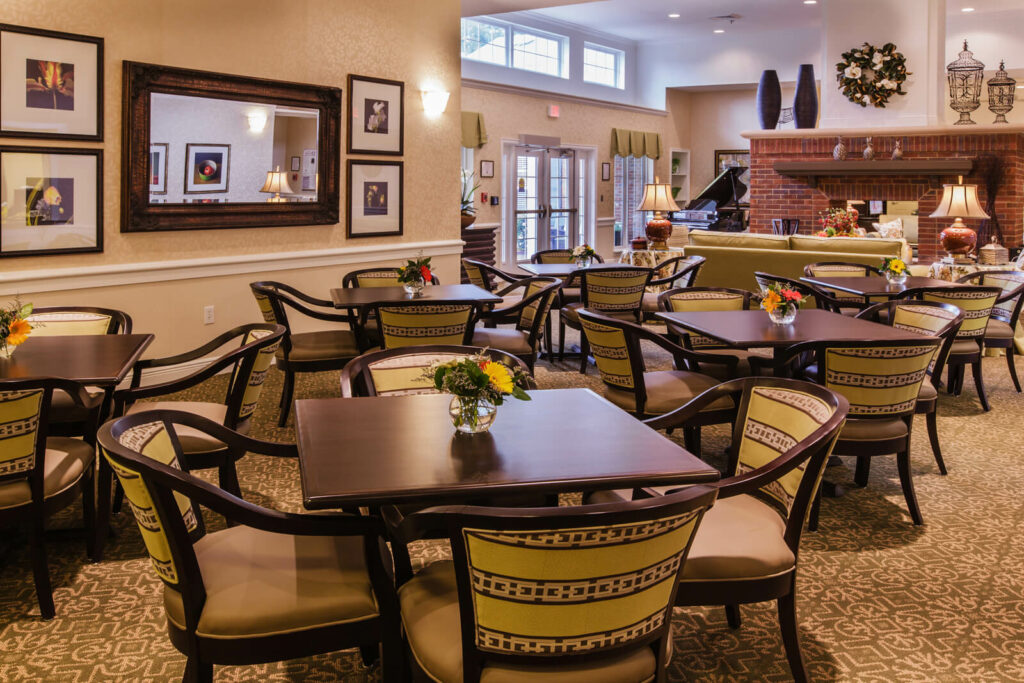 Three meals daily in our restaurant-style dining room
Our assisted living communities are designed to feel comfortable and homelike – a theme that continues throughout our common areas. Make yourself at home at Country Place Senior Living. Our residences have all the comfort and convenience of home, with as much or as little assistance as you need.
Shared living area with brick fireplace
Baby grand piano in foyer
Comfortable dining room, 4 person tables
Family room with flat screen TV
Senior-friendly exercise room
Quiet library for clubs and bible studies
Laundry room (full service included)
Large, well-equipped kitchen with staff
Courtyard and award-winning landscaping
Professionally decorated interiors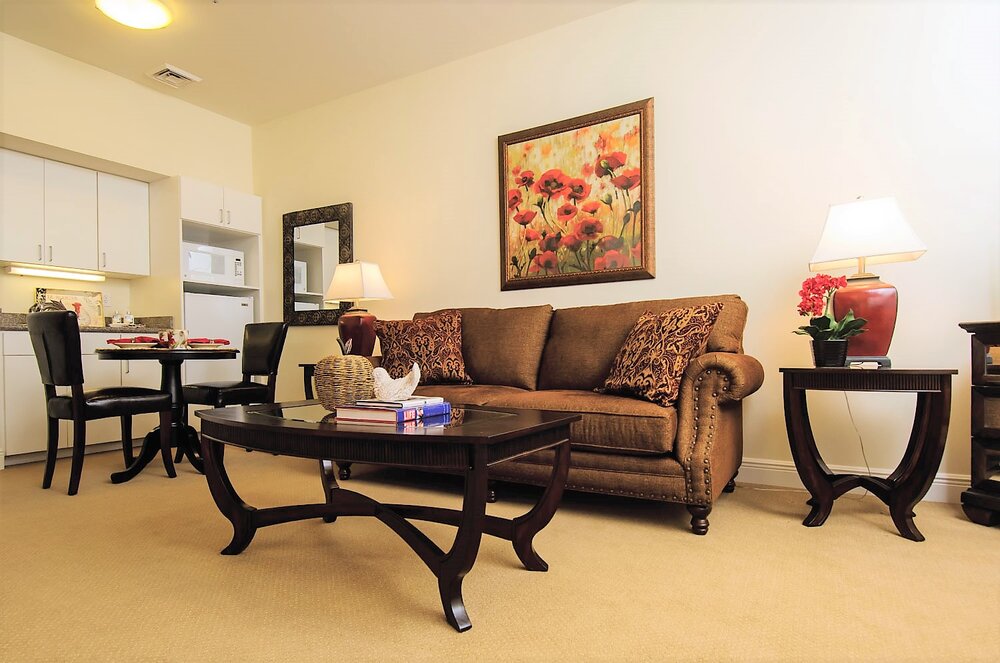 Enjoy the "suite" life in our spacious private suites
Emergency call system for each resident
Kitchen unit with mid-sized freezer/refrigerator, microwave, sink, ample storage and a dedicated area for in-room dining
Stylish, functional bathroom
Separate living room area with room for sofa, love seat/recliner, TV and more
Built-in armoire closets with crown molding, 6-panel sliding doors and room for wardrobe, accessories and storage
Large windows with horizontal blinds for privacy
Dedicated heat/AC unit for personal temperature control
Pre-wired for private phone and internet connections but the Suite comes equipped with cable/satellite service and common area Wifi internet access
Safety features such as bathroom grab rails, patented dual-direction opening door for safe and easy bathroom access, smoke detectors, sprinkler fire protection system, emergency bed-side call button and wearable pendant
Choose from four unique floor plans, each designed to provide maximum comfort and convenience.