Welcome to Country Place Senior Living in Winfield, AL
Care for Your Way of Life
Country Place Senior Living in Winfield is a resident-centered assisted living community. We provide spacious floor plans and a rich menu of services and amenities, perfect for older adults who are ready to enjoy their next stage of life in the comfort of like-minded neighbors and a serene, homelike setting.
Within our spacious assisted living community, residents can take advantage of a robust social and activities calendar, including ice cream outings, exercise classes and weekly Bible studies in one of the community's spacious gathering spaces.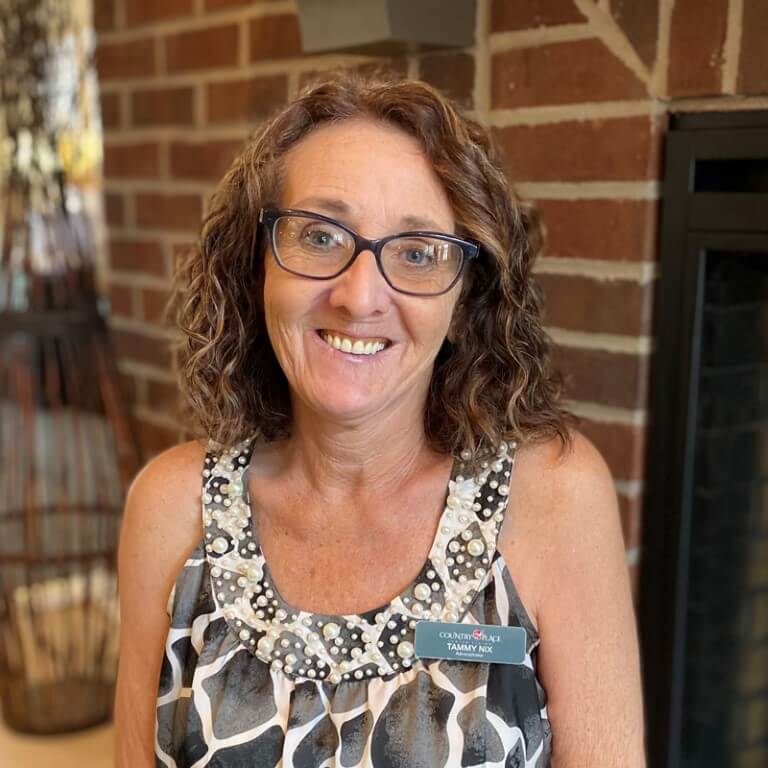 Administrator of Country Place Senior Living Winfield
"I've worked at Country Place Senior Living at Winfield, Al for 5 years, loved my residents and their families. I get a lot of self enjoyment helping my residents. It's a beautiful establishment, made many friends with co-workers, like family."
Our trained caregivers are available as residents need it, assisting with medication management, daily living activities and more. To provide the best level of assistance for our residents, we offer three different levels of care.
Includes the following services:
Includes all of level one plus any of the following services:
Includes all of level one and two plus any of the following services:
Featured Amenities at Country Place Senior Living of Winfield
Shared living area with brick fireplace
Baby grand piano in foyer
Quiet library for clubs and bible studies
Family room with flat screen TV
Comfortable dining room, 4 person tables
Fitness Room & Paved Outdoor Walking Track
Want to now more about our Winfield assisted living community? Contact our Director of Operations directly, or use the contact form below to send us a message or request a tour for you or your loved one.